The 100% owned Tokop Gold Project is located in Esmeralda County (Tokop Mining District), approximately 80 km south of Tonopah.
Deposits currently being mined or developed in the area include:
 Mineral Ridge Mine
  Bullfrog
  North Bullfrog
  Silicon
  Daisy-Secret Pass deposits
Nearby districts of Tonopah, Goldfield, and Bullfrog (near Beatty, NV) accounted for historical production of more than 8.3 million ounces gold and 143.5 million ounces of silver.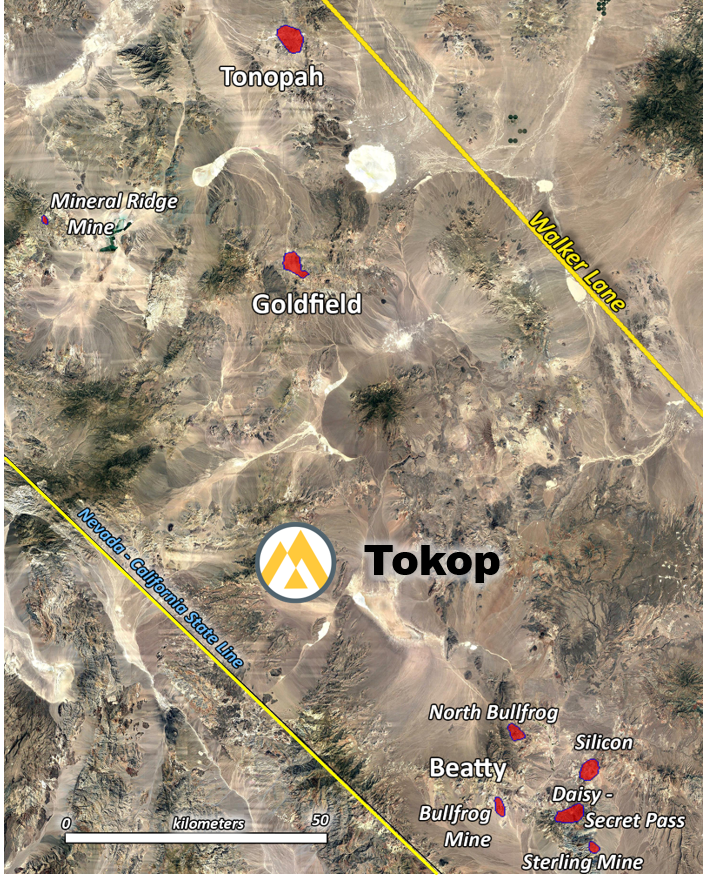 Exploration Program Initiated
The exploration program is being led by Charles Sulfrian, Exploration Manager for Riley who has more than 40 years of experience as an exploration geologist. Over the last few months, Riley concentrated its efforts on understanding and delineating highly prospective exploration targets as identified by past operators as well as future exploration opportunities at the Project. As a result of this analysis, Riley initiated a detailed mapping and rock chip sample program to aid in the planning of a new round of drilling. Additional geophysical surveys will also help define drill targets. The geophysical work will begin in early 2021 and drilling will follow by the end of Q1 or early Q2, 2021. 
Initial grab and chip samples (up to 3 meters ("m")) were selected from dumps and outcrops in varied structural settings which returned assays results up to 16.1 gram per tonne ("gpt") gold and 105 gpt silver. See the table below for detailed results. 
The Company has also recently submitted 110 additional rock samples to the lab for assaying and geochemical analyses. Assay results are expected in early 2021.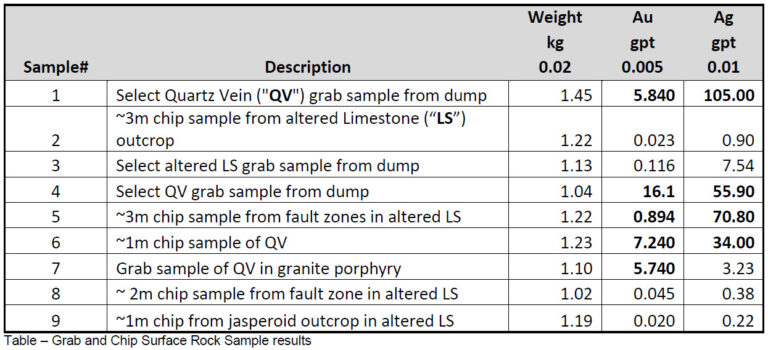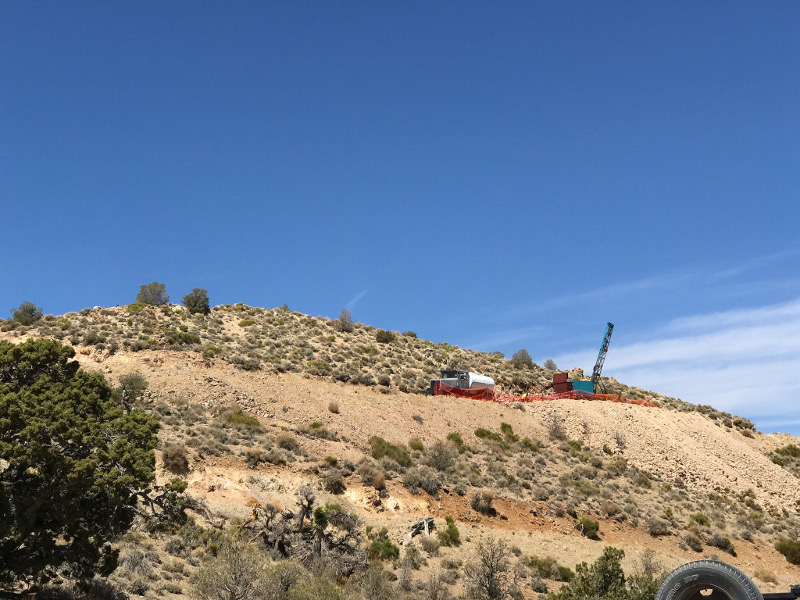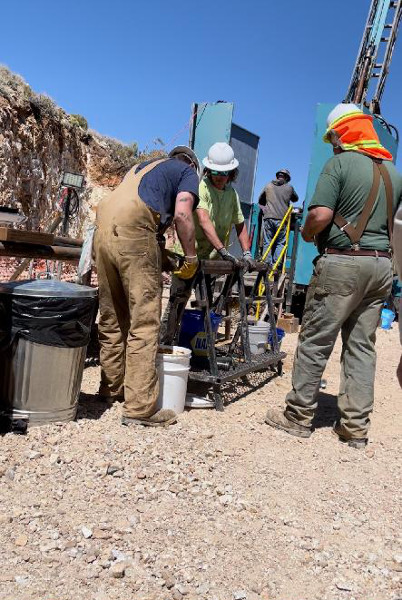 At Tokop, gold mineralisation is hosted in intermediate granitic rocks, similar to that being mined at the Fort Knox Gold Mine near Fairbanks, Alaska. Higher grade gold is hosted in shears and closely spaced veins within granitic rocks.
Historical Tokop drilling has yielded intercepts including:
       12m at 2.54 g/t Au
       18m at 1.25 g/t Au
       30m at 0.72 g/t Au
       14m at 0.94g/t Au
Trench sampling away from drilling has returned values including 18m of 1.94 g/t gold. Mineralization is open in several directions.