The 100% owned Tokop Gold Project is located in Esmeralda County (Tokop Mining District), approximately 80 km south of Tonopah.
Deposits currently being mined or developed in the area include:
 Mineral Ridge Mine
  Bullfrog
  North Bullfrog
  Silicon
  Daisy-Secret Pass deposits
Nearby districts of Tonopah, Goldfield, and Bullfrog (near Beatty, NV) accounted for historical production of more than 8.3 million ounces gold and 143.5 million ounces of silver.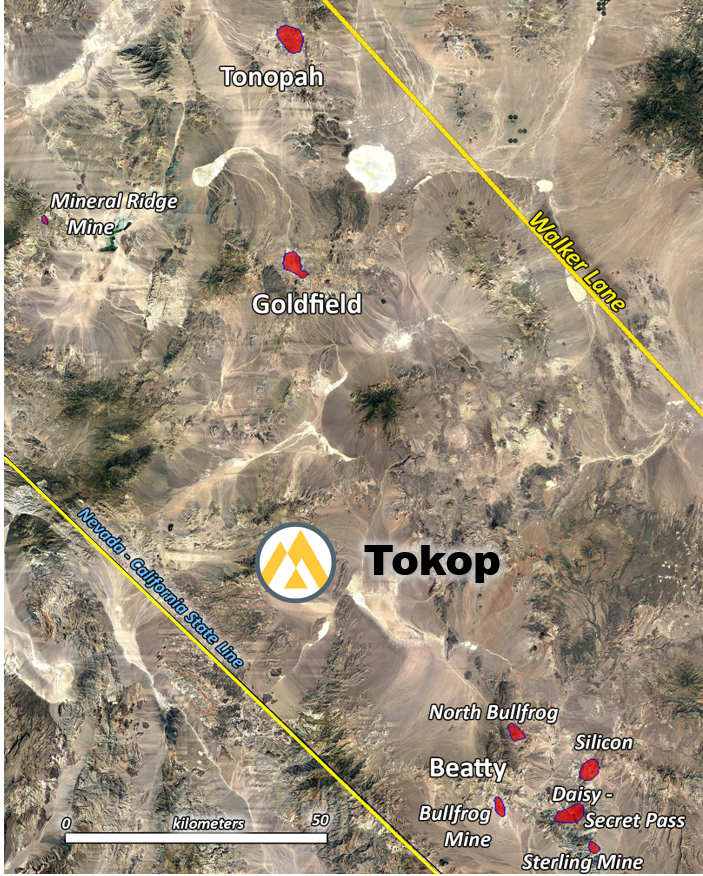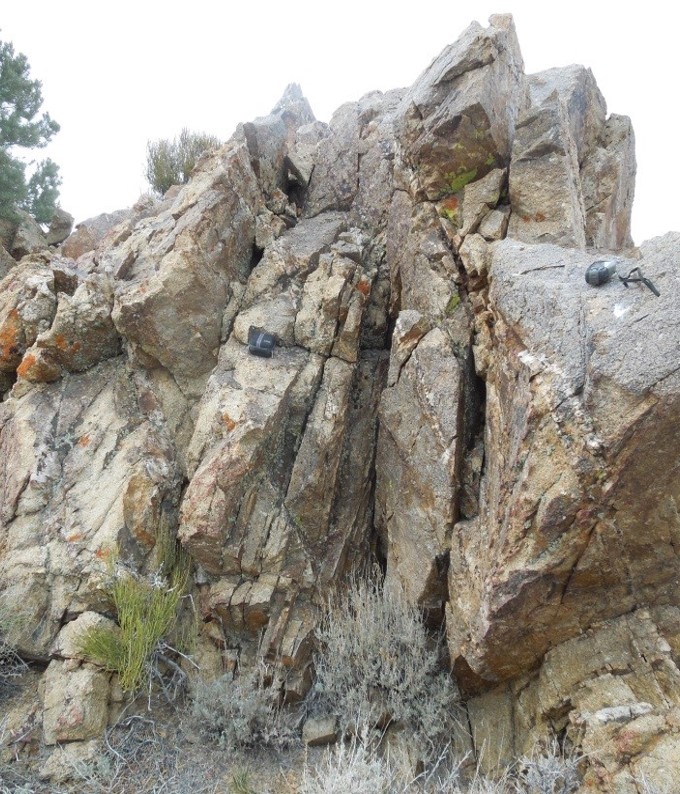 At Tokop, gold mineralisation is hosted in intermediate granitic rocks, similar to that being mined at the Fort Knox Gold Mine near Fairbanks, Alaska. Higher grade gold is hosted in shears and closely spaced veins within granitic rocks.
Historical Tokop drilling has yielded intercepts including:
       12m at 2.54 g/t Au
       18m at 1.25 g/t Au
       30m at 0.72 g/t Au
       14m at 0.94g/t Au
Trench sampling away from drilling has returned values including 18m of 1.94 g/t gold. Mineralization is open in several directions.